We'll Keep it Simple…
As a small business there are many things to keep track of.
The EZ-Business Manager does that. Each of it's functions is designed to make contact with your customers as easy as one, two, three!
Features for your Business...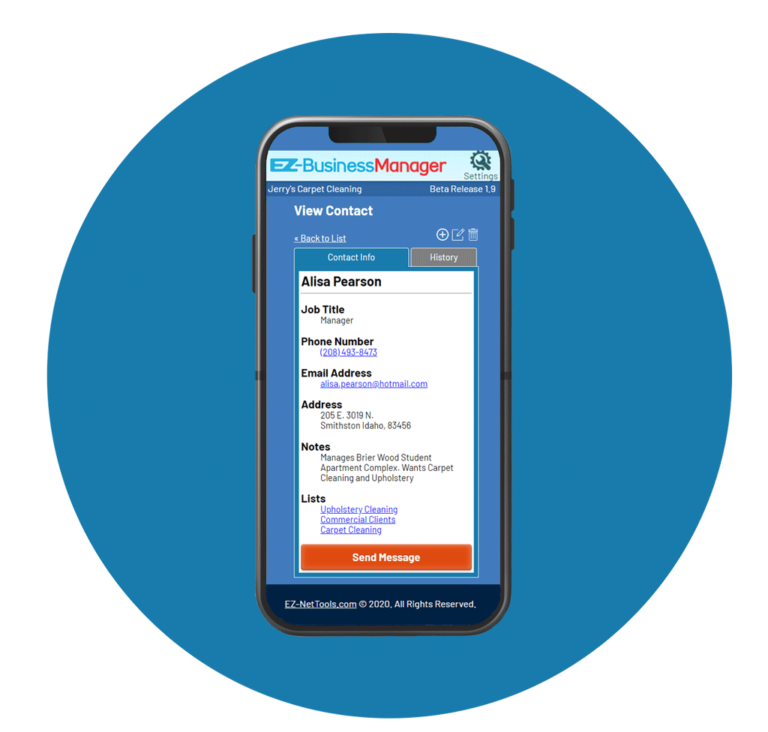 Contact Manager
The contact manager allows you to keep track of all your contacts information such as
Name and Job Title
Email and Phone Number
Address and Navigation
Notes and Lists
Store all your contact's information in an easy to find manner. Advanced search options makes it easy to find your customer. Connect with forms on your website for contacts to be automatically created!
List Manager
The list manager is the perfect way to organize your customers. This is entirely customizable to fit your business's needs. Organize your contacts into:
Sales Funnel: Leads, Follow Ups, Conversions, & Sales
Industries: Accounting, Marketing, ECT…
Frequency of Contact: Monthly, Weekly, & Daily
Creating lists are easy and it's the perfect way to keep track of the many different client's needs. The EZ-Business Manager makes organization simple and easy with the List Manager.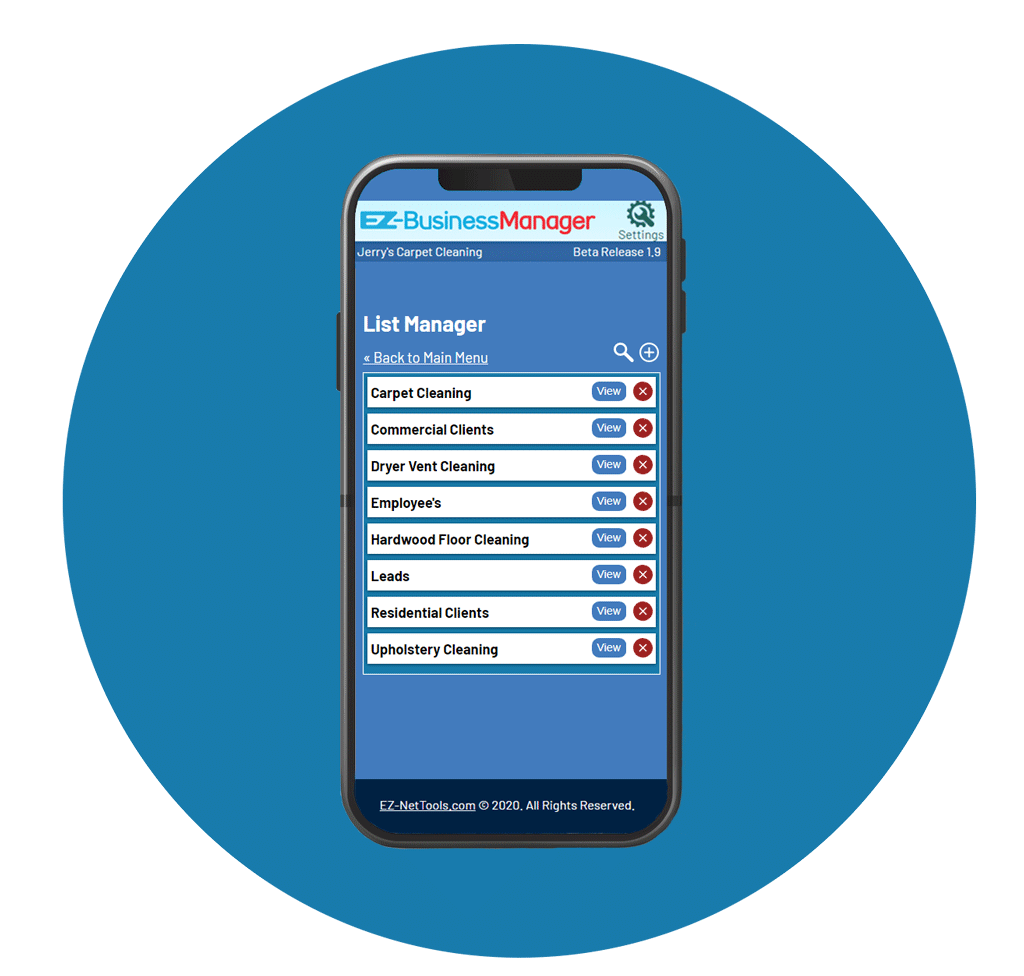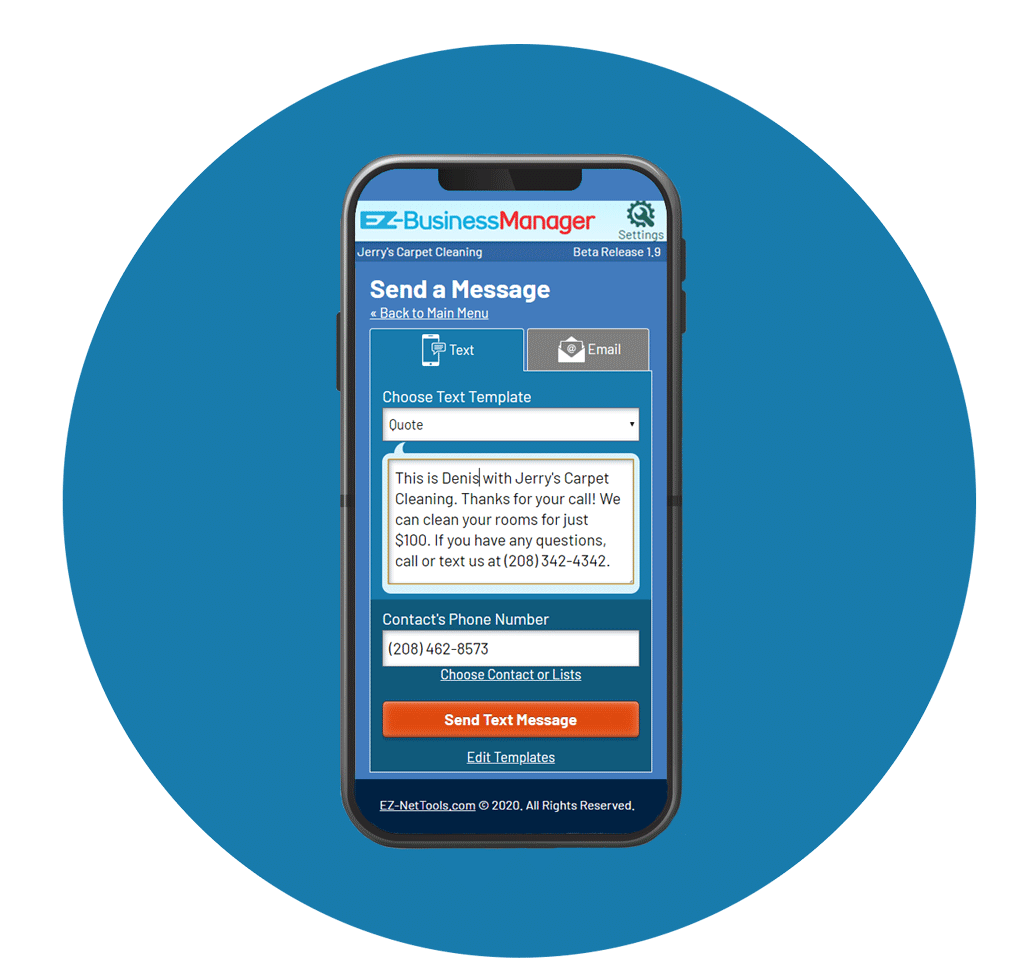 Message Manager
Communication is key when it comes to success in the business world. The Message Manager is the perfect way to keep in contact with your customers. It's Features include:
Customizable Templates
Group Messaging
Message Contacts
Customizable templates makes it easy to keep in contact with all your contacts. The message manager is great to use for remarketing or getting Google reviews.
History
Keep track of all messages, phone calls, and meetings with clients to stay up to date. The history option automatically collects any data from the message manager. It keeps track of all texts and emails sent from the EZ-Business Manager.
The history option allows you to add your own history options such as phone calls and meetings to make sure you never miss anything with a client. Options are customizable and can be changed in settings.