Contact History
When was the last time we contacted Jane Smith? 
In any company, it's important to have a record of client communication.  EZ-ContactManager has a History section that automatically keeps a record of communications made in the software, and lets you manually add history made outside of the software.
Where Do I Find a Contact's History?
Easy. Just click on any contact and scroll down.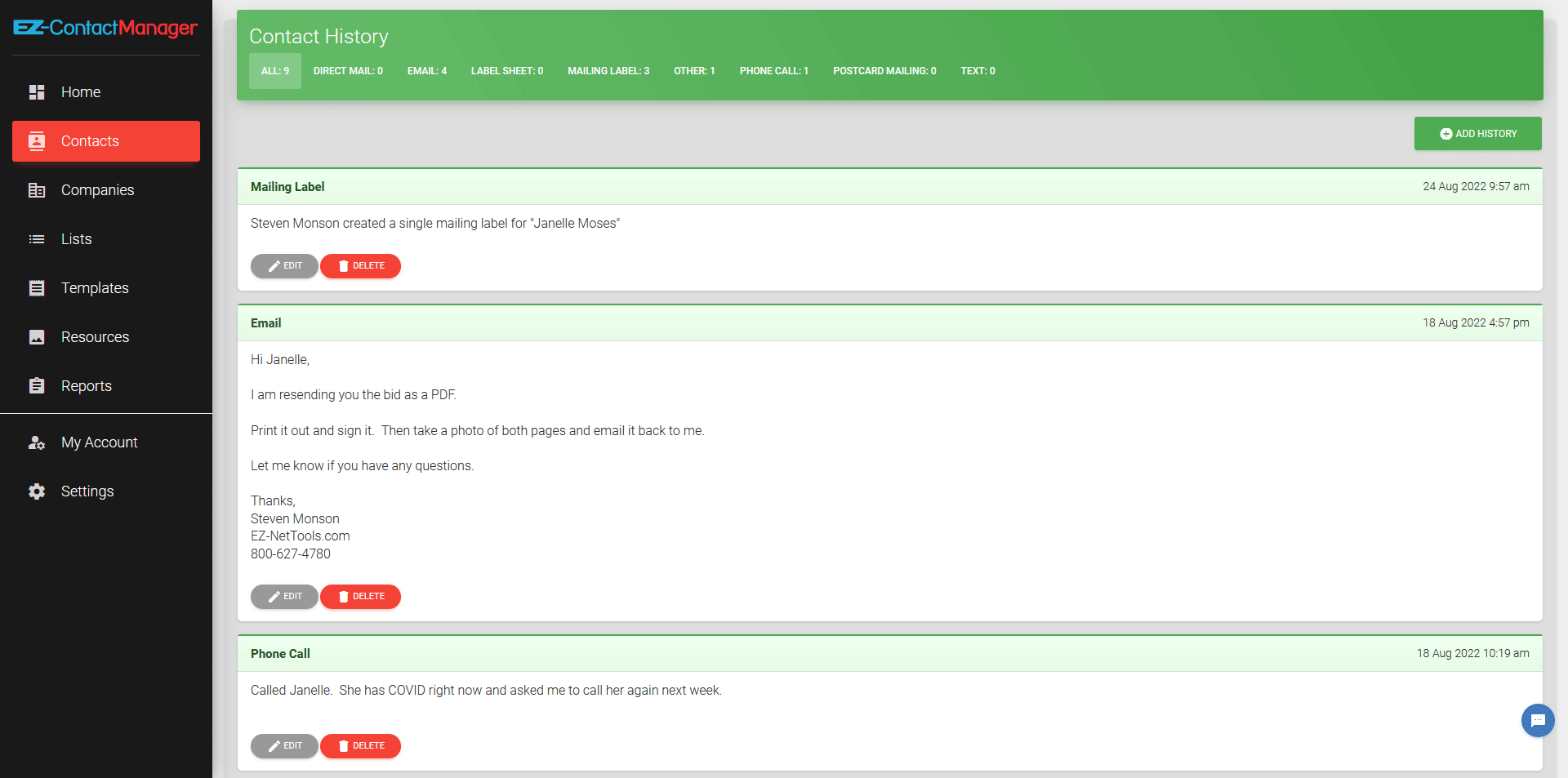 You'll see a green "Contact History" bar.  This bar tells you how many times a client has been contact and what types of contact they've had.  You can even filter the types of contact events by clicking on them.  For example, clicking "Email" will show only the emails sent to the client.
How to Add History Automatically?
Whenever you send a text message, send an email, or create an address label EZ-ContactManager automatically records it in the client's history.
How to Add History Manually?
If you send an email, or call a customer outside of EZ-ContactManager, you can manually add an entry.
1. Click the "Add History" button.
2. Choose the "History Type" (for example, "Email").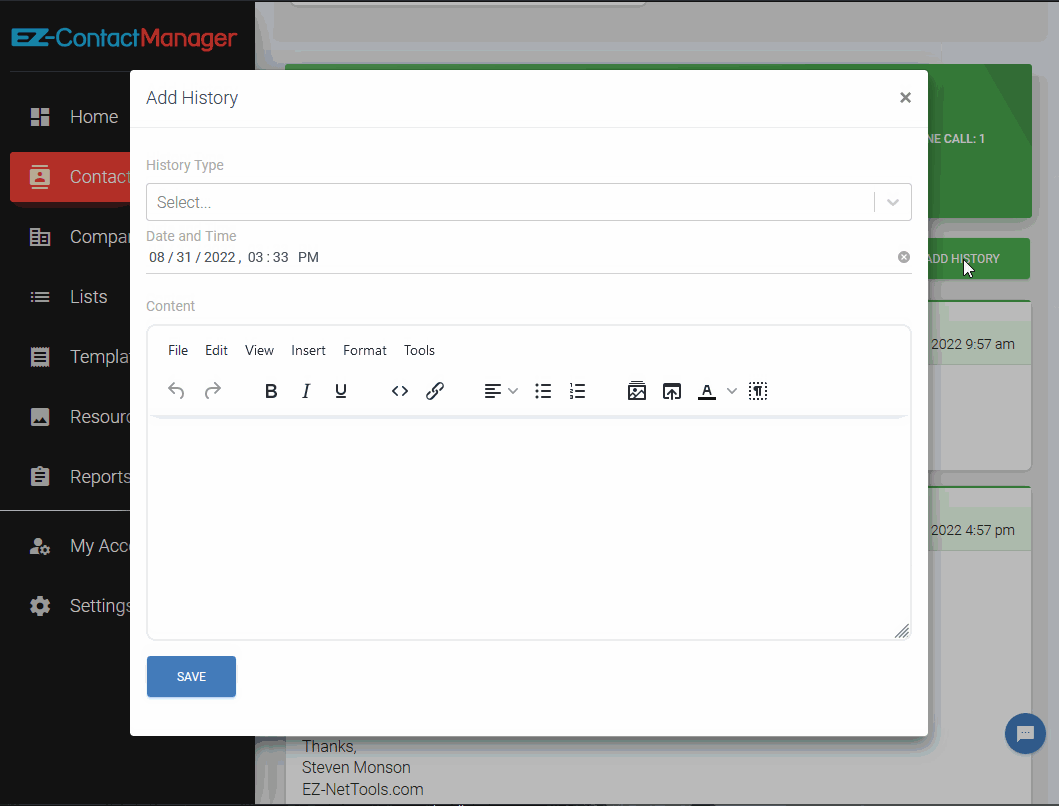 3. Copy and paste your email's subject and email's content.
4. Click "Save".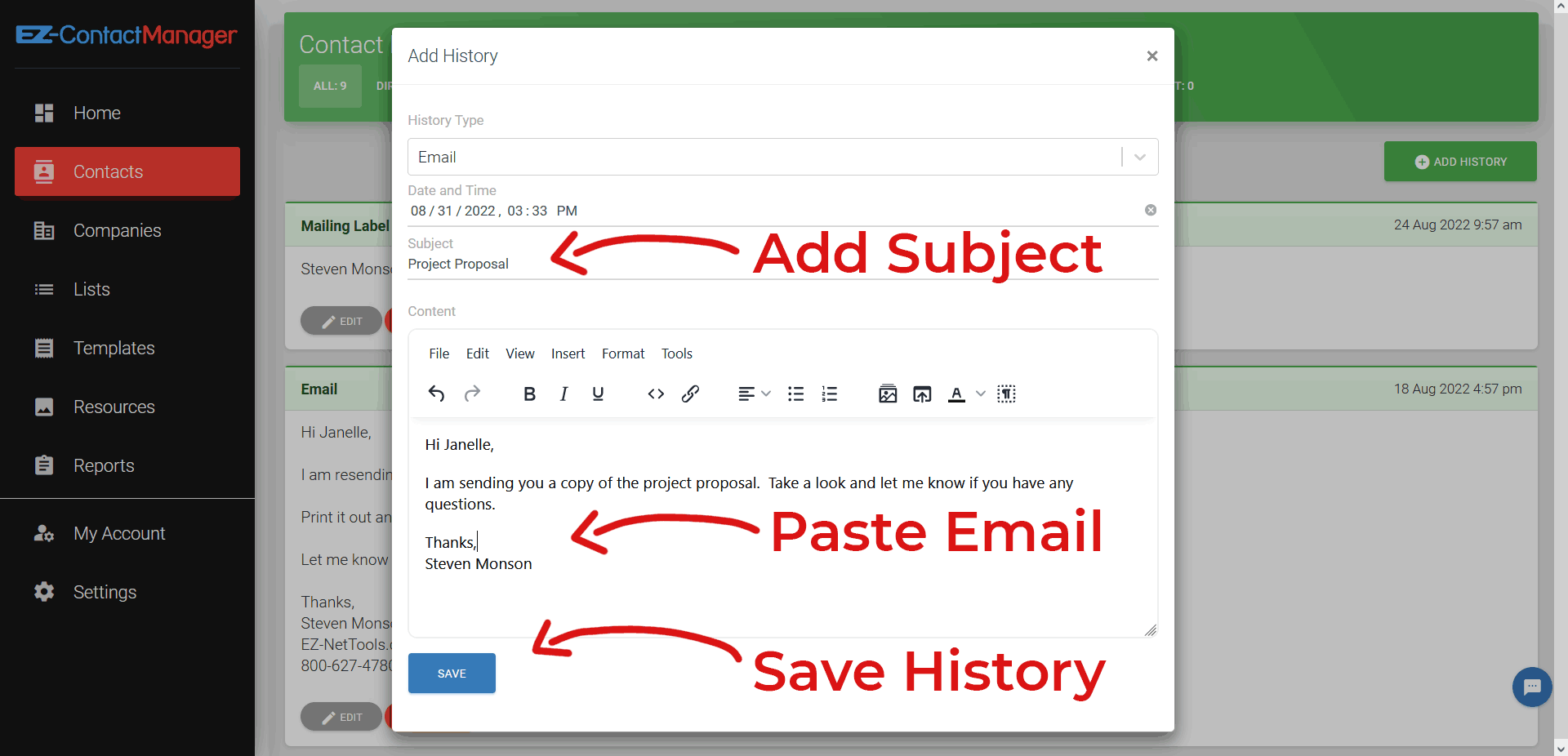 Optionally, you can adjust the Date and Time of the entry.  For example, if you sent the email last week you can change the Date to match the time that you sent the email.
Phone Calls and Other History Types
Another common use case it adding notes about a phone call…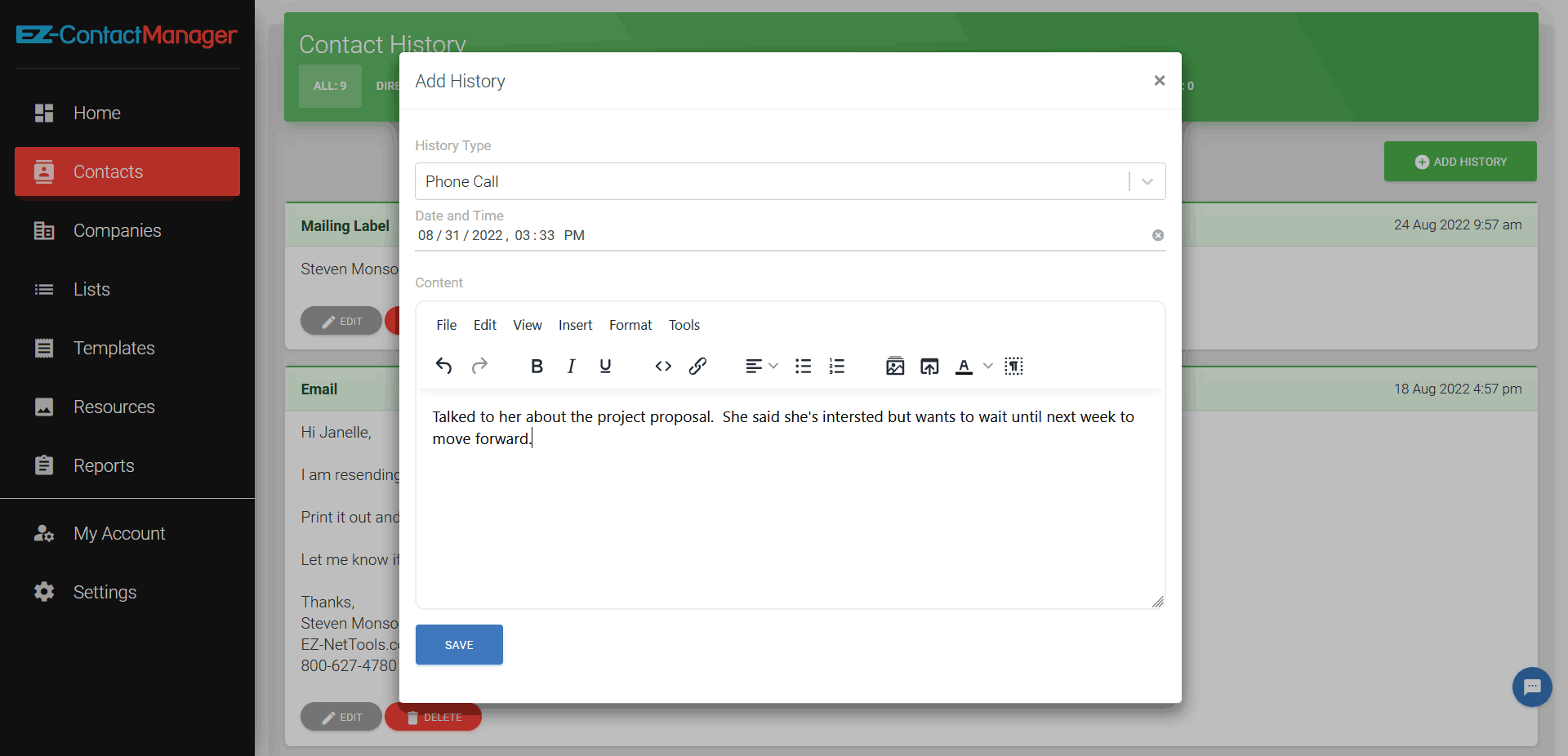 This can be useful for helping remember, or letting colleagues know what was said during a phone call.
History Types
A running total of each type of communication is tallied in the green History bar.  Clicking one will filter down to just that type of history.  For example, if you click "Email" only the emails will be shown.

Complete List of History Types
Direct Mail – a physical letter was sent to a customer
Email – an email was sent to customer
Label Sheet – a sheet of mailing labels was created for a list of contacts
Mailing Label –  an individual label was created for a single contact
Phone Calls – notes from a phone call.
Postcard Mailing – a postcard to contact
Text Message – a SMS text message was sent to a contact
Other – anything that doesn't fit an above category.