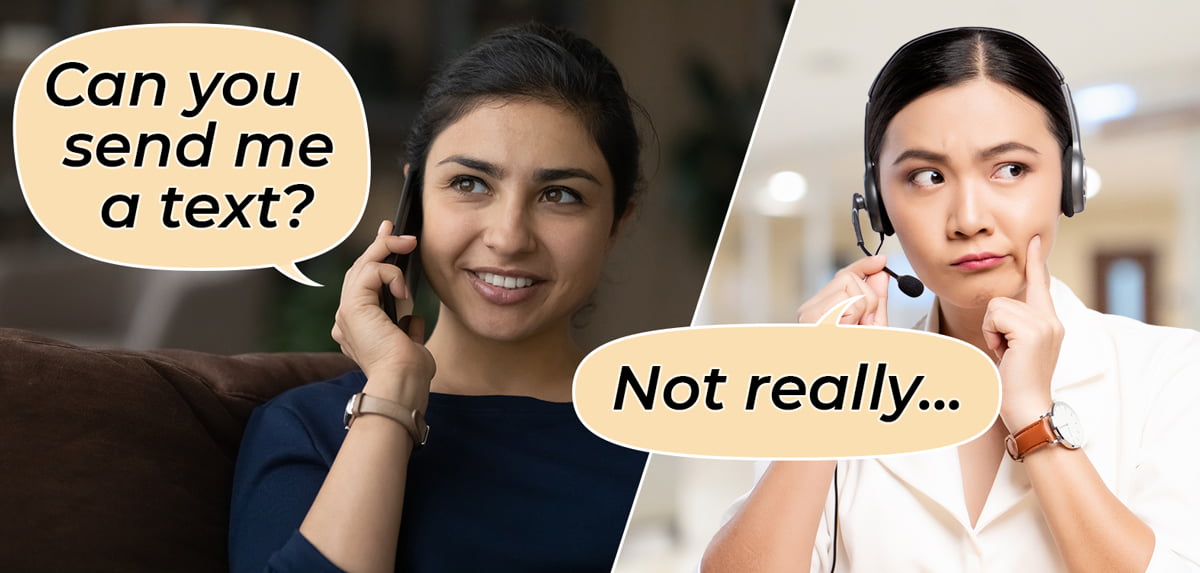 Have you ever had a customer ask you to send them a text message?
At first that sounds fine until you realize that you don't want to give out your personal cell phone number to every client that prefers texts.  Companies use company numbers, which generally means no texting.
Wouldn't it be nice if you could send and receive SMS text messages from a company number on your desktop computer?
Well, EZ-ContactManager let's you do exactly that.
How To Send Text Messages in EZ-ContactManager
1. Log into EZ-ContactManager.
2. Click the Message button in the bottom-right corner of the screen. (This available from any screen in EZ-ContactManager).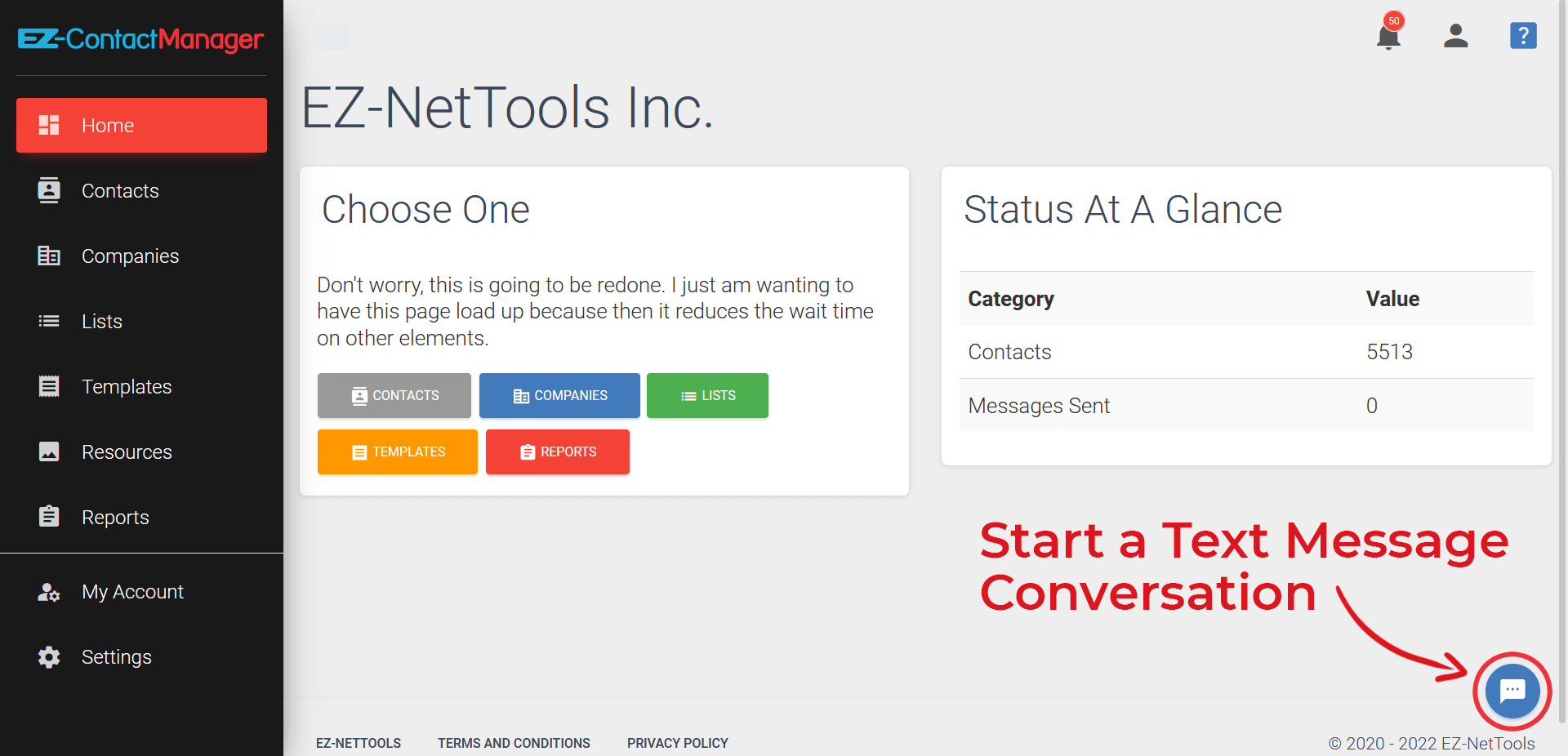 3. Once you click the icon, a chat widget will appear. Click the "Start A Conversation" field to search for a customer.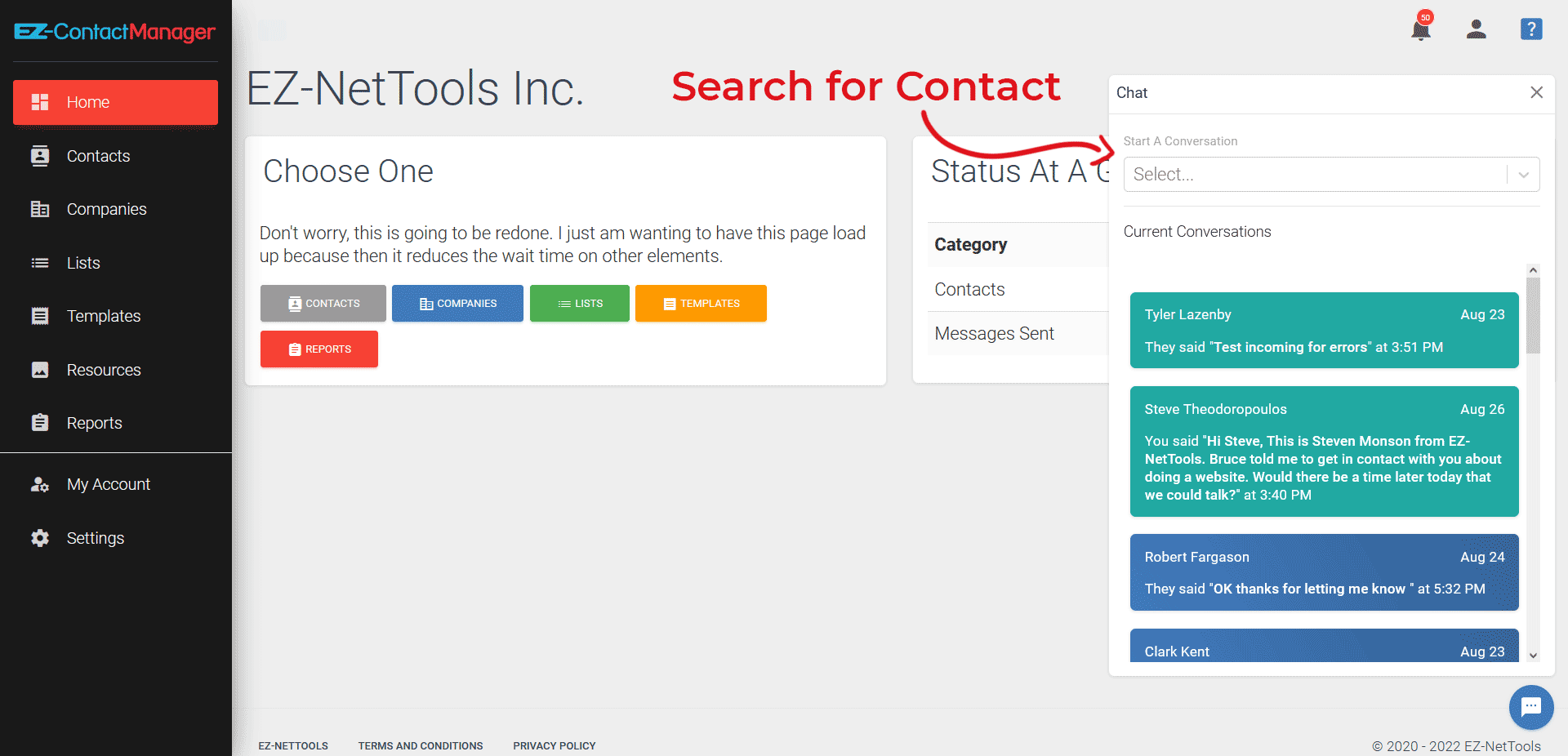 4. Start typing a name to find a specific contact.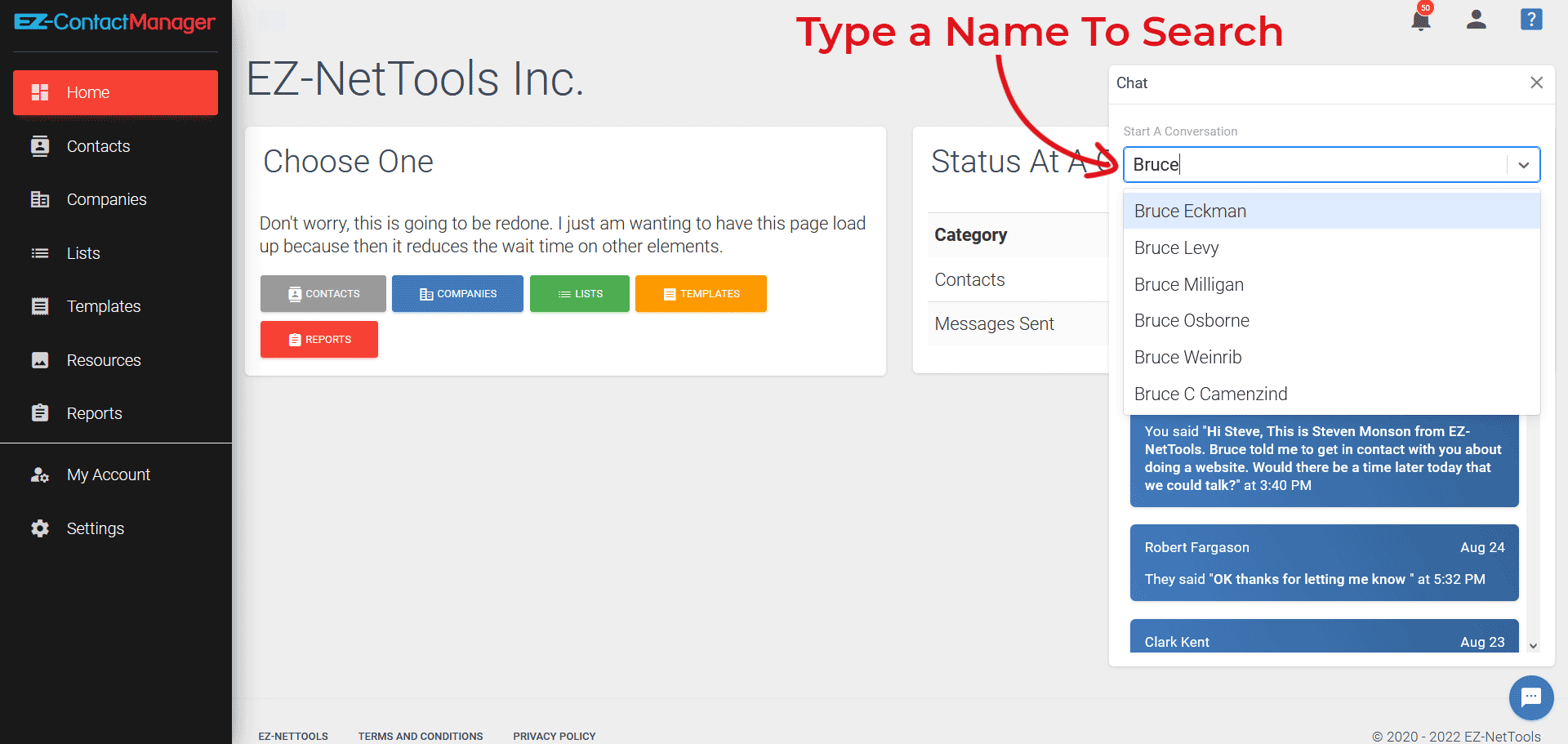 5. Type your message and click "Send".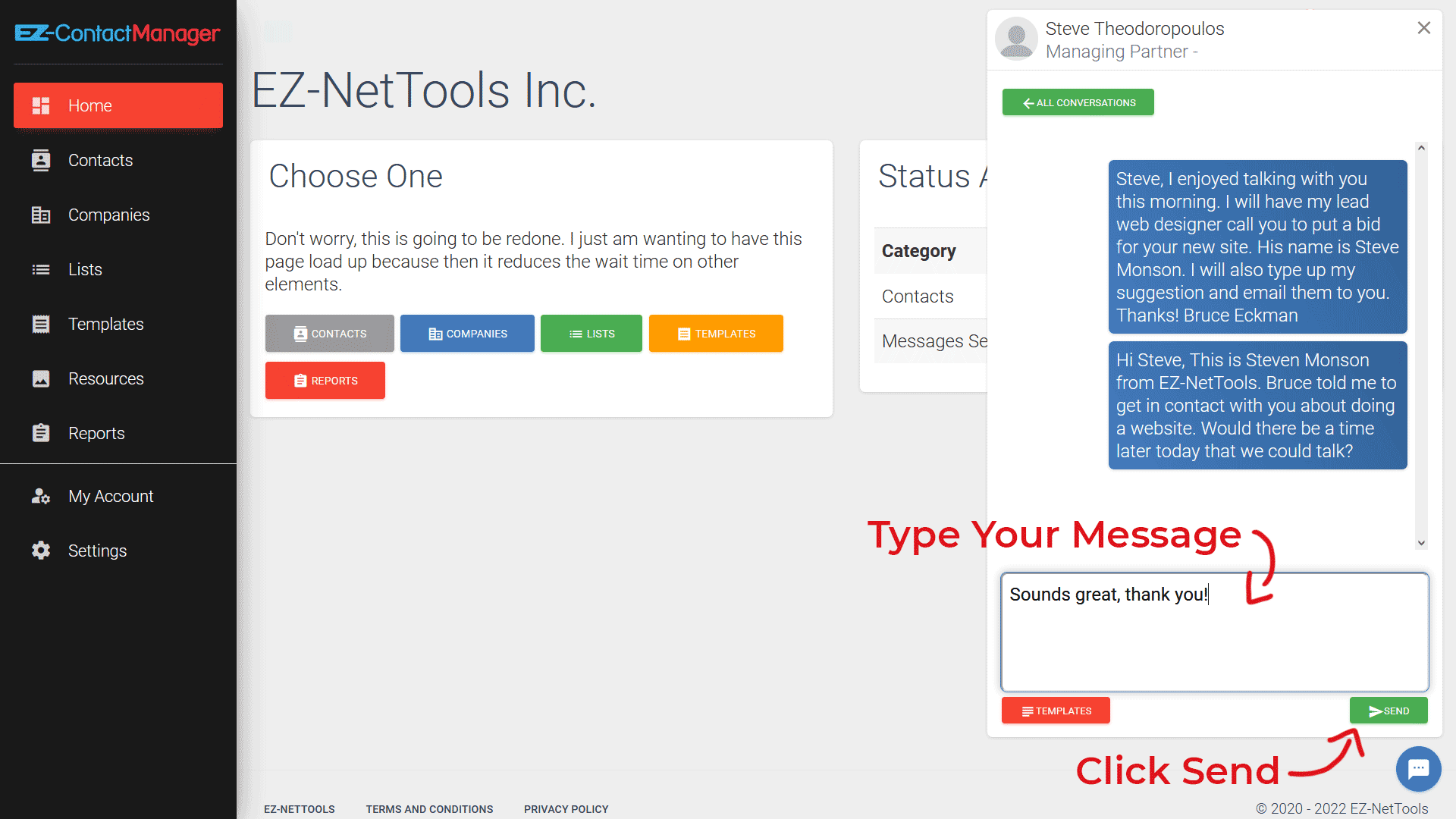 Get Notifications
When the customer responds, you'll hear a notification sound and see a little red notification number (as shown below)….
Note: You'll need to have contact in EZ-ContactManager before you can send them text messages.  Learn how to add contacts into EZ Contact Manager.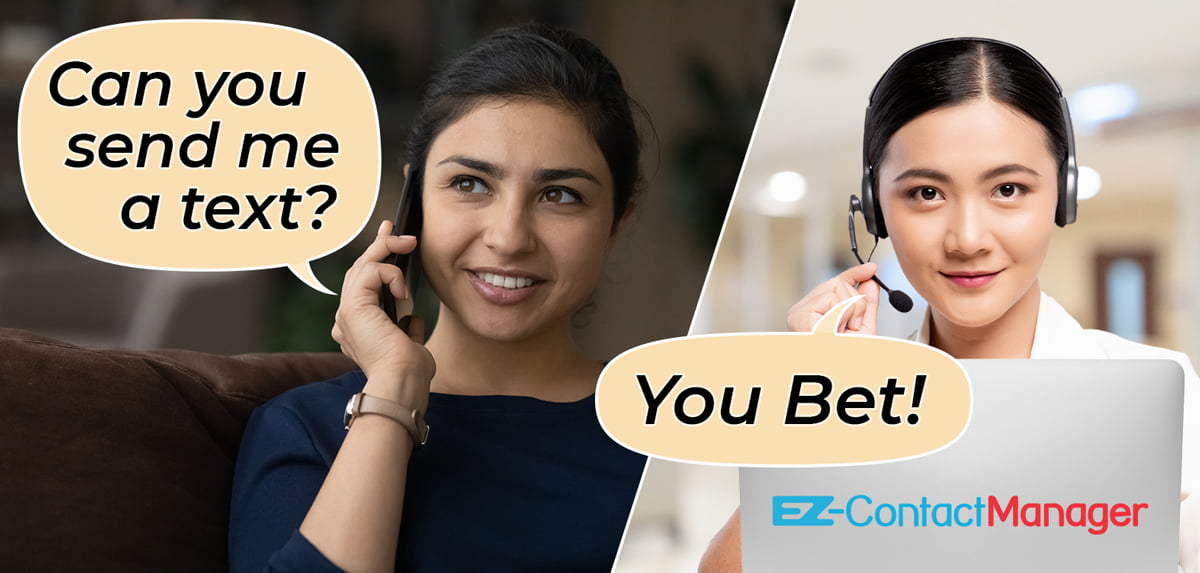 In today's world more and more people prefer texting over phone calls.  Meet your customers on their terms with EZ Contact Manager's text messaging feature.
EZ Contact Manager lets you keep track client communication, print mailing addresses, determine where your calls came from, and send out mass emails.
Have questions?  Let us know in the comments section below…