Call tracking is a powerful tool for any small business that uses advertising to promote their business.  It can save you thousands of dollars.
Really, Thousands of Dollars?
Well… yes, actually.  Okay, imagine this:
Last month you spent $900 on advertising through Facebook, Google Ads, postcards, and flyers. You received 350 calls from paying customers.
Naturally, you were more focused on closing the sale and helping people than you were about about asking each customer how they found you.
Now, you're trying to set the budget for next month.  Something worked, but what was it? The flyers? Postcards? Google Ads? Facebook?
You have no idea.
That is, unless you used call tracking.
What Is Call Tracking?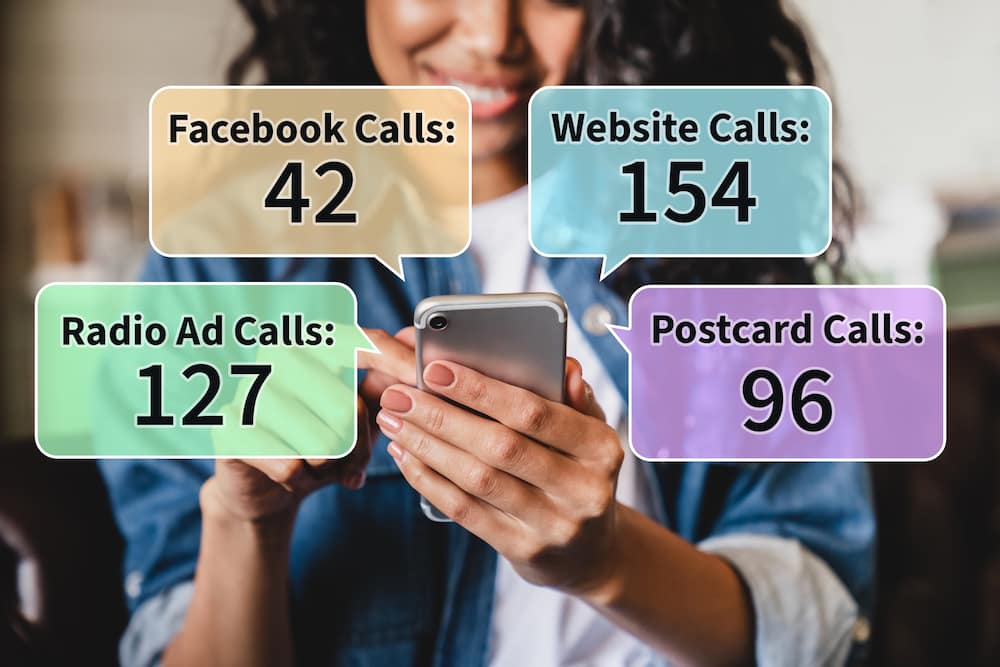 Call tracking let's you use different phone numbers for each of your marketing channels.
Each phone numbers connects to your main number so no matter which number is called, your phone rings!  With one key difference: You can actually track where your calls come from!
For example you use can one number on your website, another on your postcard, another a third number on your Facebook ad.  Because each number is different, you can track which marketing channels were the most effective.
Back To Our Example
Let's say you used call tracking in the above example.
You discover…
10% came from flyers
40% came from your postcards
5% of your calls came from Google Ads
30% came from Facebook
10% came from your radio ad
In this hypothetical situation you'd find that your postcards were extremely effective, while your Google Ads were under-performing.
Armed with this knowledge, you might…
Investigate why your Google Ads wasn't working or decide to stop the campaign.
Send out more postcards out to a wider audience (because it worked so well)
Remove the radio ad and use that money elsewhere.
Of course, this is just an example.  You never know which channels are working for you until you start tracking.
EZ-ContactManager Call Tracking
EZ Contact Manager is already a powerful CRM that let's you send out mass emails, text messages, and keep track of client communications.
Now it has game-changing call tracking tools.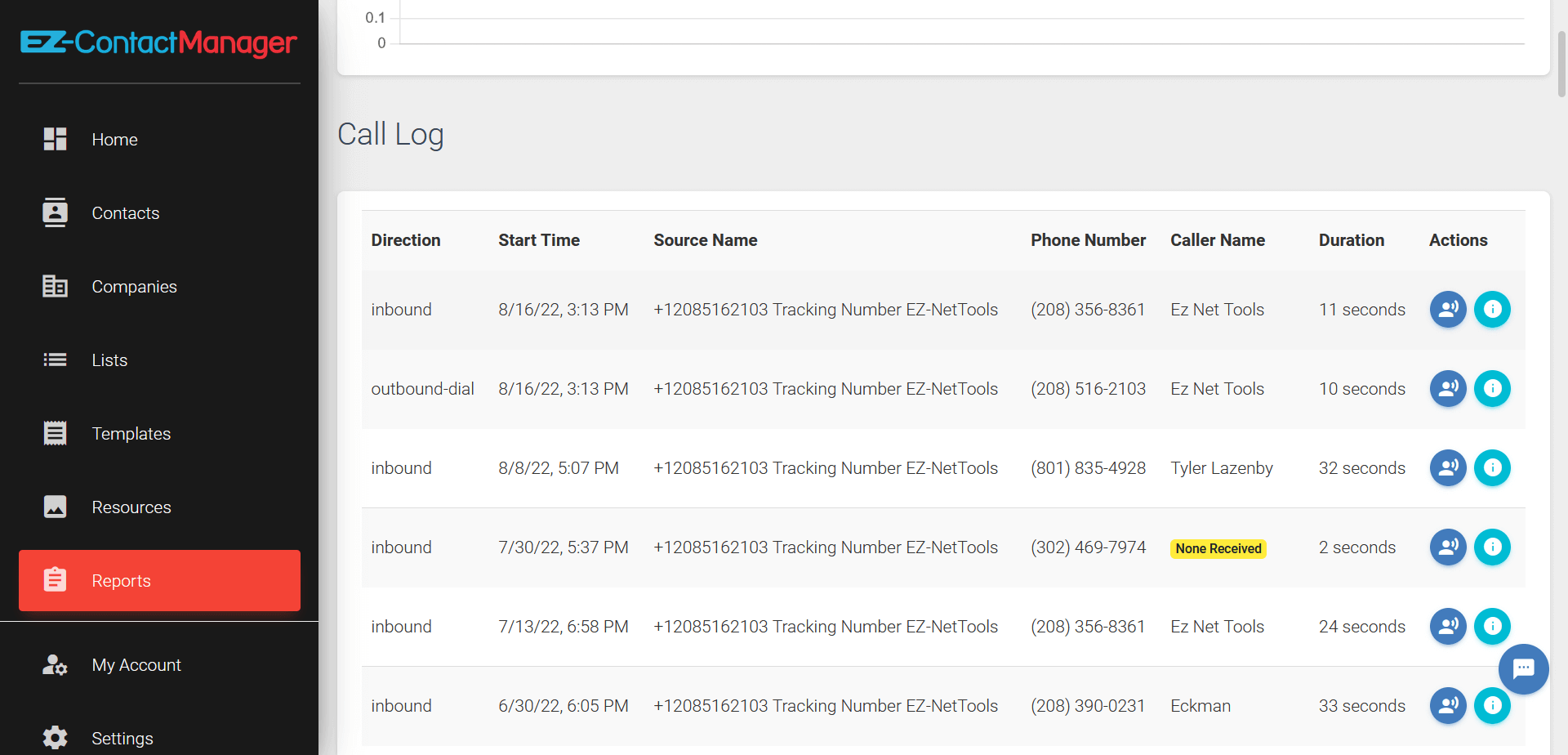 It keeps a list of every call you receive, and includes analytics charts so you know how many calls you're getting each day.  You can also set up new tracking numbers right inside the CRM.  In the near future, we plan to add support multiple tracking numbers.
How to Review Tracking Number Data?
To review tracking data
Click "Reports" (in the left navigation).
Click the "Call Log" button.
From there you can see how many calls you've received each day, who called, and when.  You can can even (optionally) download full recordings of each call.
How To Set Up A Tracking Number?
To set up tracking numbers…
Tutorial coming soon.